Hebei Yingxin Glass Group Co.,Ltd is located in Shahe City, Hebei Province, which is known as "China Glass City". After 23 years' hard working, it has become a large private enterprise since founded in 1993. The company is mainly engaged in glass production, sales, deep processing and set raw material processing,amorphous silicon solar cell research as a whole.It has six subordinate companies,whose total assets are 9.6 billion, employees are over 4500 and landing area is more than 5600 acres. There are 14(8 in Hebei province, 6 in other provinces)float glass production lines and supporting waste heat power generation(two of them areonline Low-E glass production line), a gangue thermal power plant and an amorphous silicon thin film solar cell production line. The annual output ofvarious specifications of 3-19mm thick high-quality float glass is 69 million weight boxes. Among them online Low-E glass is 3 million weight boxes, offline Low-E glass is 4 million weight boxes. Yingxin Group has relied on technological innovation for many years, developing from small flat glass to glaverbel glass to float glass to Low-E glass and to the production of amorphous silicon thin film solar cell, thus leading the development of glass industry in Shahe City step by step.
In recent years, Yingxin Group has been awarded as Hebei High Credit Unit, Hebei Vice President Unit of Building Materials Industry, Hebei Top 100 Private Enterprises, The 11th'Five-Year'Energy Conservation Advanced Unit in Hebei, Hebei Meritorious Enterprise of Building Materials Industry, Hebei Leading Enterprise of Industry Cluster, Hebei Top 100 Enterprises of Manufacturing. The brand of "Yingxin" float glass,online Low-E coated glass and other products are named as"China Well-known Brand".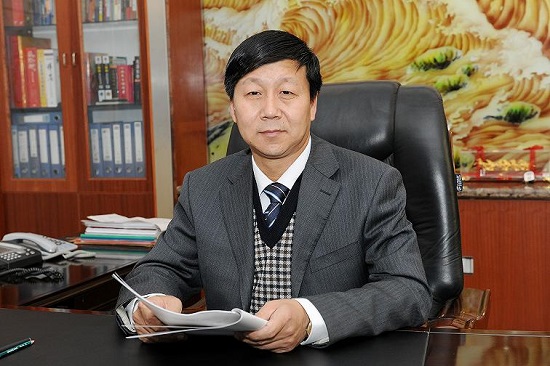 Chairman Zhao Shijun,once won the titles of National Township Entrepreneur, Chinese Outstanding Private Entrepreneur, Hebei Outstanding Private Entrepreneur, Hebei Model Entrepreneur and so on. Besides, he was elected as the representative of the tenth, eleventh and twelfth People's Congress in Hebei Province, Vice Chairman of China Democratic National Construction Association in Xingtai City, Vice President of Shahe Association of Industry and Commerce, President of Shahe Glass Association.

Looking back to the past,we have developed from nothing gradually, all the staff were persistent, united and practical to have achieved remarkable results.
Looking forward to the future,we will be confidental, developing greatly with the aim of "One Small Step for a Year Big Steps for the Last Years" to face new challenges and meet new days.
In the new journey, we will firmly establish and implement Scientific Outlook on Development--adhere to the mangement principle of being people-oriented,"being honest and trustworthy" and the company tenet of "providing satisfactory products and service for all customers". And we will firmly grasp strategic opportunities, constantly promote operation innovation, management innovation, technological innovation to make the company develop faster and greater, provide more valuable service for customers, expand greater development space for employees and create more benefits for society. By this way we can achieve mutual benefits between company and customers, company and social effiency and make contributions to local economy and harmonious society.
We would like to make friends with people from all circles at home and abroad, keep on holding the belief of high virtue, communicating with customers heartfully, thinking deeply, serving honestly to achieve reciprocal benefits. Meanwhile, we welcome friends who have the same ambition to join us to create a grand picture and wonderful future!